Top Tips for Self- Storage on a Budget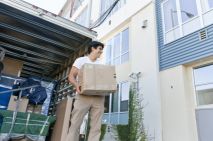 Making a budget when you move house is not the most fun of jobs. Absolutely everything seems to be expensive and there are costs to consider that you'd never thought to factor in before. Things can feel especially difficult when you're on a tight budget and trying to do everything at as lower cost as possible. You've probably spent endless hours researching all the different removals companies trying to get the cheapest deal around and so the idea of also trying to find storage that's affordable may feel like it's never going to happen. However, affordable storage is definitely out there it's just a case of looking for it in the right places. The LocationChoosing a location of the storage facility will be one of the best and most easy ways to control how much it's going to cost you and to save as much money as possible. Storage facilities located in more central areas such as in big towns and cities tend to be more expensive than those located in more rural areas outside of the central hub. Although they may not be as close to home and as easy to get to, it may be well worth it for you to research some of the storage solutions more further out to see if they may fit in with your budget better than the ones closer to your house but more expensive to rent. However, it's important to factor in things such as petrol costs, especially if you're planning on planning to the storage facility a lot. The SpaceMany people buy their self-storage space based on an assumption about how much they'll need and then end up regretting it because they're not using half the space they've paid for. That's why it's essential to get an estimation that's as accurate as possible before choosing your storage solution because at this critically expensive time the absolute last thing you'll want to be doing is paying for space that you're not even using. It shouldn't take too long to decide how much space you'll need and it will really save you in the long run by ensuring that you maximise the space that you pay for. The CostOf course if you're on a budget you will naturally be looking at the costs of all the storage facilities that you're researching and wanting to go with the one that has the lowest price possible, however this may not always be the most sensible option. It's definitely worth ringing around different storage companies and asking for quotes as well as asking for a price breakdown and payment plans so you can see exactly what you'd be paying for and when. If you have a specific payment plan or price in mind, talk to them because it might be something that they can make work. Make sure to be thorough in your research because there are some great deals to be had if you shop around. Extra ServicesIt may be that extra services at your storage facility will be useful to you such as wireless internet or telephone points, in which case these are worth taking into consideration when you're choosing your self-storage. However, if you don't think that you have a use for these things then it's vital that you check in your cost breakdown that they are genuinely being offered for free or whether they are listed as an extra charge. Hidden costs are inevitable but they can be avoided if you're on the look out for them.
More posts
When you are between properties on a removal, it is absolutely imperative that you pack a...