Furniture Removals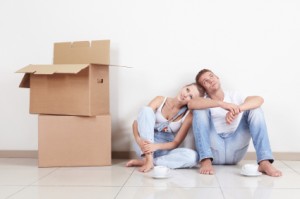 Whether you are moving an entire house full of furniture or just a few items, our company is the best option for Wimbledon furniture removals. We can take all the stress and effort out of what can be a particularly difficult time. Once you have given your details to our team of experts they take care of any concern you may have. As well as having years of removals experience and a well-trained team we are also surprisingly affordable.

We understand that your time is precious and taking time off work or from your business can cost money. Because of this we endeavour to ensure that we work in the most efficient way possible. Our experts have years of experience in dealing with London traffic so that we can make sure we are not unnecessarily delayed. Storage services are also available so that if your move is structured over more than a single day, all your items are securely relocated. Then delivered to your desired location. There are a range of vehicles available from vans to large trucks so all your needs are catered for. The expert movers are also trained to help you with packing and unpacking all you items, so if you don't have the time, all your furniture can be ready for when you arrive at your new location.

Our company also has years of experience dealing with commercial and business moves. Whether you need to move large office equipment, such as servers or office furniture. Or if you need to relocate a whole office then the experts can ensure that your move will be as smooth as is possible. One of the most important aspects of a business move is scheduling the move. During your move the experts work to ensure that your business has as little down time as possible so that you are open and making money for as long as is possible.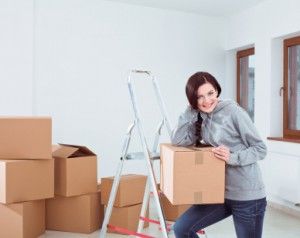 The most difficult and awkward part of a commercial move is dismantling and reinstalling your IT equipment. All your items will be carefully unplugged and stored in static free transportation crates to ensure they are not damaged in any way. Once all your equipment has been delivered to your new location the experts are trained to set up all your servers, wireless networks and other equipment so that you are able to get online and begin trading as soon as is possible.

Sometimes an item is too big to get in through the door and up the stairs, but on these occasions WimbledonRemovals.org.uk has a solution to the problem. Using a crane large items can be bought in via windows or through balconies. Our experts have the knowledge and skills to deliver and place even the most awkward items. So whether you are a house owner relocating to Wimbledon, or a business setting up shop in a new area, you can take every large item with you. So if you had an antique bath tub that you just can't leave behind, or you're much loved pool table it can be moved in a safe and reliable way.

So if you want to make a very stressful occasion as trouble free as possible then we are the best and obvious first choice in a Wimbledon furniture removal company. Our experts are highly trained and experienced enough to deal with any tasks however large or small. From a single large item being moved from one house to another. Or a business looking for a full and complete relocation.