Man and Van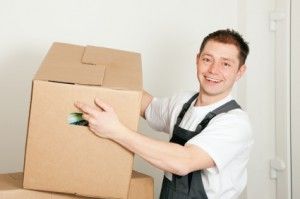 Relocating to a new house or flat is one of the most stressful tasks you might ever have to undertake. There is so much to remember and always something you forget. But thanks to us and our man and van service all the stress can be taken out of the process. If you try and do it on your own the jobs can quickly add up. Finding boxes, a few extra people to help, loading, unloading and transport. However if you hire a man with a van all this can be taken care of.

All the staff are fully trained and have years of experience. When you book the service we can assign the correct number of staff so that you don't pay any more for the service than you need to. Another advantage is that hiring a man with a van is much more affordable than hiring more staff and a larger vehicle. This would be the perfect option for someone who is moving house but doesn't have too much stuff to worry about moving.

Instead of worrying about packing and lifting heavy boxes, you can leave it to the staff. They can even wrap and pack all of your items. They have the experience to ensure that even your most delicate of items are packed away safely enough to ensure they reach your new location without a scratch. And what's more when you reach your destination they can unpack and place everything for you. As well as the delicates the staff have the experience of handling large and heavy equipment like wardrobes, sofas and beds. They can move them without scratching the items or the walls whilst moving them.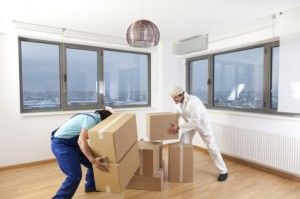 We know that your time is precious and moving house can take a long time. Often you have to take time of work or close your business. And if you are trying to do it alone then you have to ask friends and family who are helping you do the same. However, our staff have the skill to ensure that the process of relocation is both thorough and speedy. We have all the equipment to make sure that all your items are moved quickly and safely. So you can just stand and watch, or even provide the staff with your keys and details and spend the day how you please.

If you chose to go it alone you would also have to worry about finding the right sized vehicle to transport all your items. If you pick one that is too big then you might end up paying more than you need to. However choosing one that is too small may lead to you making more than one trip, spending much more time than you need to. With the man with a van service we can make a list of all your items and calculate the exact size you require.
Meaning you only pay the amount you need to and get the job done in a little time as possible. And once your list of items has been made you can be sure that in the unlikely event that one of your items is lost or damaged it will be replaced or you will be fully reimbursed for them.

When you factor in all the advantages of hiring the man and van services it seems like an obvious choice. And when you take into account the experience and great track record of WimbledonRemovals.org.uk it is easy to see why we are the number one choice in Wimbledon man and van services.