International Removals
If you want to take the stress and trouble out of a big move abroad, then WimbledonRemovals.org.uk is the first choice international removals.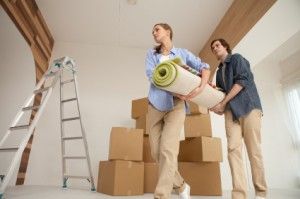 Moving abroad can be one of the most stressful experiences of anyone's life. But thankfully our company has years of experience in Wimbledon International removals. We can take care of every area of your move. From packing away your things and storing them safely. To dealing with overseas officials such as customs agents or immigration. And even the small things like setting up your electrical appliances once you have arrived at your new home.

The first thing that we'll do is to talk to you about the specific services you require for your move. For example whether you are moving to another EU country or further away. We will make a complete list of all the items you wish to move. Once all of this is done all your items will be carefully packed away to make sure they do not get damaged. All the boxes and packaging will be provided for you and it will be removed when you have completed your move. Next we will work with the international freight companies to coordinate the delivery of your items at a date we can arrange with you.

When relocating abroad, you may require storage services. Often you need to move out of your current house before you actually fly out of the country. There are many reasons why there might be a delay in between moving out and flying out. If this happens then our company can provide you with an excellent storage service. We will make sure that all your items are stored in a secure location that is regularly patrolled by security personnel. There storage facilities are available for as long as you would require them. So you don't have to worry about the next problem or delay that is waiting around the next corner. As all you items are safe and secure and ready to move as soon as you arrive at your new home.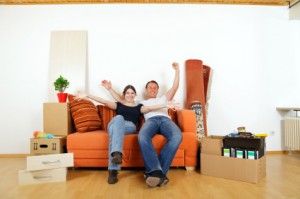 Because of our experience and expertise we can effectively communicate and coordinate with foreign customs and immigration staff. No matter what country you are moving to we can ensure that all local laws and rules are followed. After all the last thing you want after your big move is to find out that your things have been seized or held because some obscure local law. There is also a service available that allows you to track your shipment online so that you can find out exactly where your things are online, giving you that extra bit of peace of mind. What's more all of your belongings are carefully logged and recorded to make sure that nothing gets lost or damaged in transit. And if it is then any item can be replaced or reimbursed. Finally once you have arrived at your destination you can have all your items delivered to your new house within a single day of notice.

Finally WimbledonRemovals.org.uk will provide you with your very own personal move coordinator. So if you have any questions or problems during the whole relocation process, then you know exactly who to contact for answers and help. The move coordinator is responsible for overseeing the whole process from your house to customs and shipping all the way to your new residence. All of our specialist move coordinators have years of experience and special training so that they are ready to deal with any issues that may arise. So if you are planning a move overseas then our company is the number one choice in Wimbledon international removals.