Packing and Boxes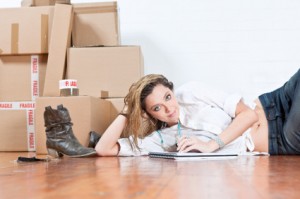 We have the expertise to take all the stress out of you big move. We provide the highest quality packing service and ensure the safety of you items at all times. All the boxes and other packing materials are of the highest quality. Along with this they are made from fully recycled materials and are reused after you have finished your relocation. Our professionally trained staff can complete the whole process leaving you to take care of all the sother things on your to do list.

The first thing we do is speak to you to find out exactly what type of service you require. You may choose to do the packing yourself. If this is the case then we will provide you with the boxes and packing materials and just take care of the removal process. However, if you are short of time, we can provide a full house to house service. Once we have made a list of everything being moved, we will begin to carefully wrap all you items and ensure they are correctly labelled to make sure that nothing gets lost or misplaced.

All your delicate items, such as antiques and other valuable are individually wrapped and packed to ensure they are given special care. All your electrical appliances are carefully unplugged and dismantled to ensure they are not damaged. Once they reach your new place the staff can plug them in and set them up exactly as they were before. So when you arrive everything is ready for use. To save time the boxes are labelled and grouped together appropriately to speed up the unpacking process. On top of all of these services the staff will make sure that all of your furniture is fully cleaned before it leaves you old house and is placed in your new one.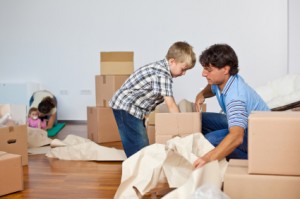 If you decide you want to do your own packing then our company can provide you with all the right boxes and packing supplies to make it as easy as possible. We have a wide range of boxes for all your needs. Many of your items are probably too valuable and delicate to be packed and stored in some spare boxes you had to scramble around for. Luckily we have specially designed moving boxes. These boxes have special interior padding that reduces the chance of your items being damaged in transit.

We also have boxes that are specifically designed for particular items. For example we have large wardrobe boxes that ensure that wardrobes are fully protected. As well as boxes designed especially to transport CD's and DVD's. A wide range of covers are also available, such as mattress covers and sofa covers. As well as special corner covers that protect furniture and other large items from being scratched or dented. There are also many other bits and bobs that you might forget about that we can take care of for you. Sticky labels, markers pens, document holders, gloves, packing knives, bubble wrap, cling film and even pet carriers are all available at a very resemble price.

So if you want all the stress taken out of you big move then WimbledonRemovals.org.uk is the best choice for Wimbledon boxes and packing services. We can do every last detail for you. From packing a transporting all of your delicates and large furniture, to making sure you electrical appliances are safely moved. And even unpacking and setting everything up once you have reached your destination. If however you want to pack yourself we can provide all the boxes and materials, then dispose and recycle all the stuff after you have finished with them.